As more nations across the globe embrace the benefits of legal cannabis, to say the business is booming is an understatement. But with cannabis going corporate in a big way and marketing standards still hit or miss, the reality of unethical marketing practices that manipulate consumers and run roughshod over small businesses threatens to do harm if not brought under control.
Enter Cresco Labs, a major player in the international cannabis industry. Contrary to what you might expect, and bringing in a breath of fresh air, this giant is pushing to install marketing standards that protect the ethical interests of all cannabis businesses.
In this article, we will take a look at some key elements of ethical advertising in the cannabis industry and explore the Cresco Labs proposal.
The Power of Advertising
Advertising is a powerful medium for rebranding and influencing public perception. The messages conveyed by ads reflect the changing moral, ethical, and consumer opinions of society – and often create them in the first place. For cannabis, an industry rife with stereotypes, ads present a strong opportunity to change the popular face and perception of cannabis as nothing more than a vehicle to get high.
Today's numbers tell a different story with a full 19% using it for pain relief and another 37% to relax. Even one successful ad campaign can change the mind of a skeptical consumer. So how to ethically harness this power?
Cannabis rebranding generally works best when it draws on four main elements:
Wild West Advertising
Because cannabis is such a new industry, only recently becoming legal in many states (and countries), advertising agencies have been reticent to sign on with these companies. The lack of regular advertising standards means that cannabis advertising has been compared to the "wild west," where anything goes. While some companies struggle to promote a more wholesome, consumer-friendly image of cannabis, marketing to broad audiences, other companies embrace stoner stereotypes and industry myths, often resulting in ads that depict unethical content.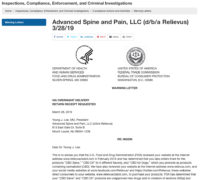 Unofficial social media ads may target underage customers, with slogans featuring symbols like Santa Clause, or presenting underage people in their ads next to cannabis products, as in a recent Instagram ad from one brand, Dogwalkers. The ad shows a person holding a pre-rolled joint on the beach with a caption that reads "let the good times (pre) roll." The image also features young-looking surfers in the background, an implied invitation to underage consumers to sample these products.
Without regulation, businesses are also free to create advertisements rife with false claims. Vulnerable people, patients with chronic illnesses, senior citizens and others may be susceptible to the claims presented in these ads. The FDA has recently begun to crack down on this spread of misinformation, but putting in place industry-wide advertising standards would also have a strong effect.
Cresco Standards
Operating in nine states in the U.S., Cresco Labs is a vertically integrated, publicly traded company that has recently released a proposal for establishing marketing rules for the cannabis industry. The proposal, entitled "Responsible Advertising and Marketing Standards for the U.S. Cannabis Industry" outlines a vision to hold the U.S. cannabis industry to a higher professional and ethical standard than is the current norm, thus legitimizing the industry.
Some specific rules in the proposal stipulate that ads depicting over-consumption as a fun or desirable outcome should violate industry standards. Additionally, the widespread adoption of this proposal would ban any marketing approaches that target underage consumers, ensuring that companies are better able to enforce legal age restrictions.
The company, alongside other large cannabis organizations, has released this proposal as part of an attempt to normalize the industry, allowing it to bring in top ad companies to help promote their brands. While cannabis retains the pop culture imagery of stoner culture and its associations with reckless behavior and teenage cannabis usage, regular advertising sources will remain skeptical about getting involved.
Changing Tides
As the industry continues to evolve and expand, more regulation will be useful in terms of establishing dominant narratives to help redefine how cannabis appears in the popular imagination and what kind of clientele is attracted to cannabis products. But by redefining the acceptable standards of advertising, there is also a risk that cannabis will lose some of the intrigue and novelty that currently makes it a popular, trending topic.
Still, if rebranding campaigns can shift the story so that cannabis appeals to the masses, then everyone in the cannabis industry ultimately benefits.