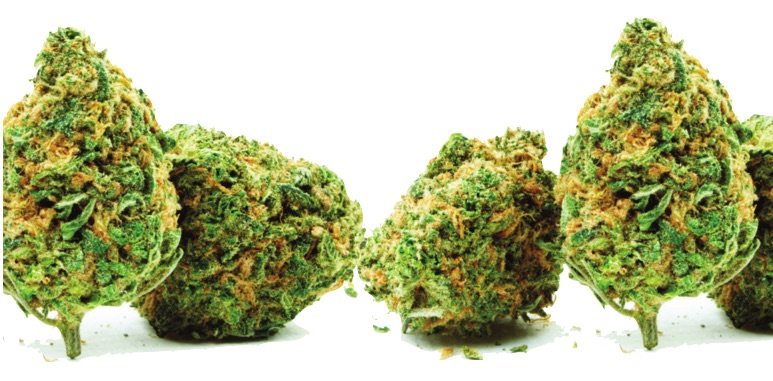 Traverse City commissioners will revisit the city's recreational marijuana rules and consider hiring an outside attorney this week to handle a growing number of lawsuits filed against the city over its rules. Commissioners tonight (Monday) will also discuss sidewalk construction and city snow removal plans for this winter, plus make appointments to several boards as part of an organizational meeting.
Recreational Marijuana
Commissioners tonight will vote on hiring outside attorney Peter Worden to represent the city in marijuana-related litigation, with at least four lawsuits pending against the city, according to City Attorney Lauren Trible-Laucht.
Trible-Laucht is recommending hiring outside counsel "due to the amount of time and resources that this litigation requires and the timing of required responses," according to a memo she wrote to city commissioners. Worden, who has represented the city before, has agreed to an hourly rate of $150, with his contract not to exceed $40,000 plus expenses.
One of the primary issues raised in lawsuits filed against the city is whether medical marijuana retailers in Traverse City have the automatic right to sell recreational marijuana as well. Recreational rules approved by the city in August say they don't, and that business owners must apply and go through a competitive scoring process to qualify for one of four total recreational retail permits available in the city. There are currently 12 medical dispensaries in Traverse City, three times more than the number of recreational permits available. Recreational permits are far more lucrative in Michigan, however, with recreational sales significantly outpacing medical sales and medical marijuana patient counts in decline across the state.
Several medical owners have stated publicly that they obtained medical permits from the city with the clear intention of adding or switching to recreational as soon as it became available. As concerns about litigation grew this year, commissioners put a moratorium on issuing medical dispensary permits and capped the number of medical permits at 12 instead of the 13 they initially approved. That prompted a separate lawsuit from a business that was on the waiting list and in line for a medical permit.
Trible-Laucht previously cautioned commissioners she anticipated lawsuits could be filed against the city over its recreational rules. The issue of whether medical permit holders automatically have the right to sell recreational marijuana has not yet been resolved in state courts, making litigation likely, Trible-Laucht noted. State law does give communities like Traverse City the right to allow recreational marijuana businesses or not, and to regulate them if they are allowed. The state also calls for distributing recreational retail permits through a merit-based system, rather than a lottery. Commissioners created a scoring rubric to award applicants a maximum of 79 points in categories like experience (such as business background and history with the city), land use, infrastructure, and communication, among other categories. Applicants must receive at least 60 points to qualify for a retail dispensary permit, with some category metrics graded by the city's clerk office and others by the city's planning department.
The criteria outlined in that scoring rubric is also being challenged in court. City Clerk Benjamin Marentette says city commissioners will have a separate special 1pm meeting Tuesday to go into closed session and discuss the litigation. Marentette anticipates that commissioners could come out of closed session and take action at the end of that meeting, including changing the timeline and/or some of the scoring requirements in the application rubric for issuing recreational retail permits. The city planned to start accepting applications for recreational retail and microbusiness permits the week of November 30, but that could now change, Marentette says. "Commissioners could give me some direction on whether or not to accept the timeline, push it out, or do something else altogether," he says.
Other types of recreational marijuana businesses – including growing, processing, secure transportation, safety compliance facility, and event organizing – are allowed in Traverse City right now and have open, ongoing application processes. Marentette says he has received just one application to date, for a safety compliance facility in the city.
Also at tonight's commission meeting…
> Commissioners will receive a staff update on a citywide sidewalk gap and infill project, as well as planned work to upgrade trails, sidewalks, and other transportation networks as part of the Safe Routes to School program. According to City Engineer Tim Lodge, the city just completed its second year of the sidewalk gap and infill project, which aims to upgrade crumbling sidewalks and build new sidewalks in neighborhoods that lack them over the course of several years. More sidewalks are planned to be built in 2021, notably on stretches of Garfield Avenue, Hastings Street, and Fern Street. The city has also awarded a $2.37 million contract to Elmer's Crane & Dozer for a spring 2021 Safe Routes to School project that will see 3.53 miles of sidewalk and trail built or improved around 10 area schools. State funding is paying for $2.28 million of the project, with the city contributing $97,500. The city is also responsible for engineering costs.
> City staff will also give commissioners an overview tonight of winter maintenance plans for the upcoming 2020-21 season. Director of Public Services Frank Dituri, who will lead the presentation, notes that Traverse City is in the top percentage of cities in the country for snowfall averages at 112.4 inches annually, with some years climbing up to 125-145 inches. Roughly 25 employees help keep more than 207 miles of trails, sidewalks, streets, and alleys clear of snow throughout the city, according to Dituri. He notes that the city is working to reduce its salt usage, which averaged 1,655 tons annually between 2001-02 and 2018-19. Dituri says the goal is to get that figure down to 800 tons.
> Finally, the commission will consider approving appointments of commissioners to various city boards tonight. Commissioners will need to appoint two of their own members to serve as representatives on the planning commission, one on the arts commission, one to the housing commission, one on the Grand Traverse County Economic Development Corporation, and two on the Traverse Transportation Coordinating Initiative.