Moscow & Marijuana Mule Cocktail
You've probably heard of the Moscow Mule, but have you heard of the Moscow & Marijuana Mule Cocktail?
Moscow Mules are generally served in a Copper cup or cocktail glass and I find that they always look (and taste) so beautiful!
So why do they serve it in a copper mug?
Copper is a superior thermal conductor, so copper mugs respond to the temp of what's inside.
Want a cold drink? It will keep it cold! Having a hot toddy? It will keep it nice and warm.
Even better is when you're sipping on a Moscow mule, you'll experience a nice chilly sip every single time!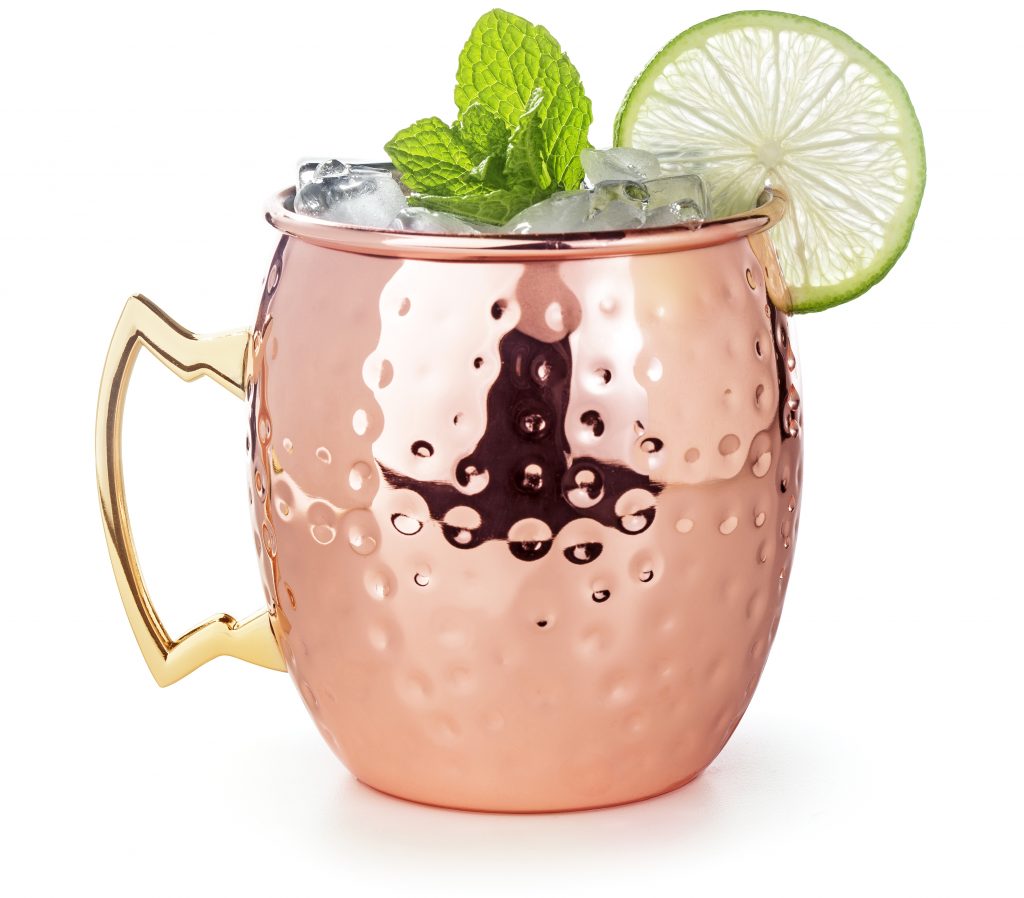 How Do I Infused Cannabis Into Alcohol?
This is super easy, and you may have already infused cannabis into your bottle, even if you haven't there's still time!
Check out our easy to follow alcohol infusion below.
You can use this infusion technique with any alcohol you love, and all you need is cheesecloth or old pant hose with no holes!
Sounds silly, but it works without a doubt – every single time!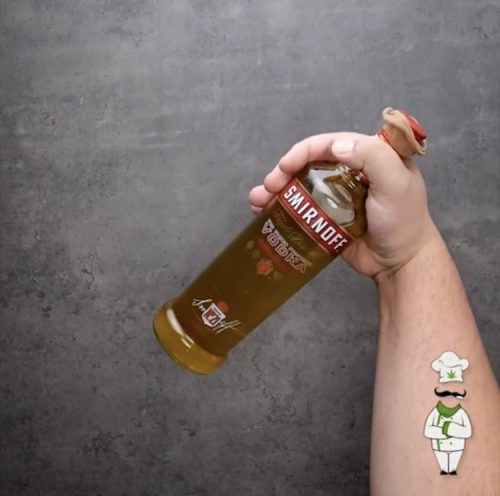 Instructions
Decarboxylate your weed by spreading your cannabis evenly on an oven tray And coat with aluminum foil.

Place in the oven on 240F/115C for 25 till 45 minutes, and then let it cool.

Chop or grind the cannabis and wrap into cheesecloth to come up with a small package.

Place the package in a bottle of vodka. And let it infuse for 3 days. Shaking every 12 hours.
The reason why Moscow mules are so insanely popular are a combination of the ingredients and the copper mug presentation.
They go hand in hand, and with our delicious recipe today and the infusion of cannabis -Moscow will be a place you'll want to visit again, and again!
Ingredients:
Vodka
Ginger Beer
Lime Juice
Ice
That's it!
Check out our recipe below and let us know what you think.
If you're looking to liven things up over the holidays, we have tons of
cocktails & recipes to share with you!
Moscow & Marijuana Mule Cocktail- perfect for the holidays!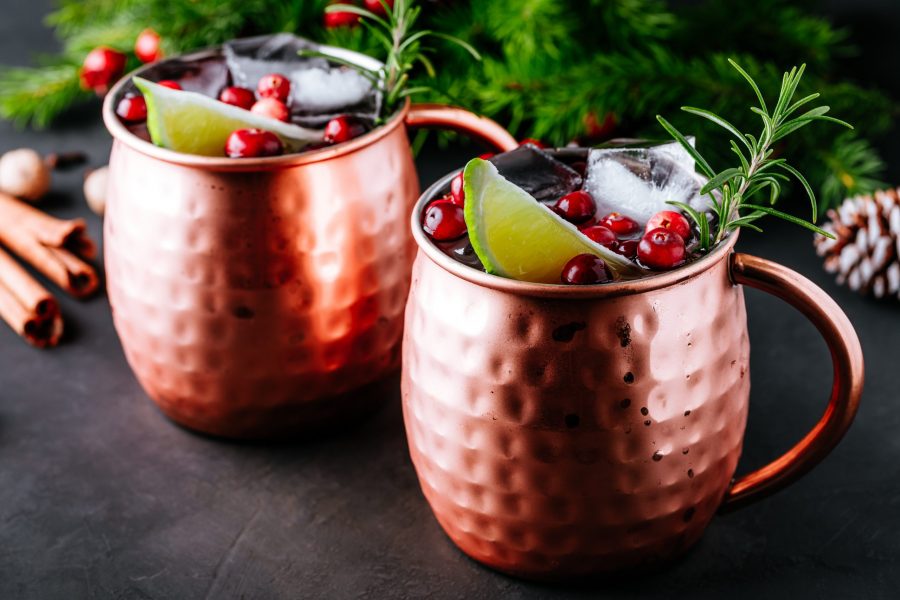 Servings: 1 person
Author: Steph Van De Ven
Cost: 25+
Ingredients
1 1/2

ounces

cannabis infused vodka

1/2

ounce

fresh lime juice

1/2

cup

ginger beer

3

ice cubes

per cocktail

1

wedge

lime

for garnish
Instructions