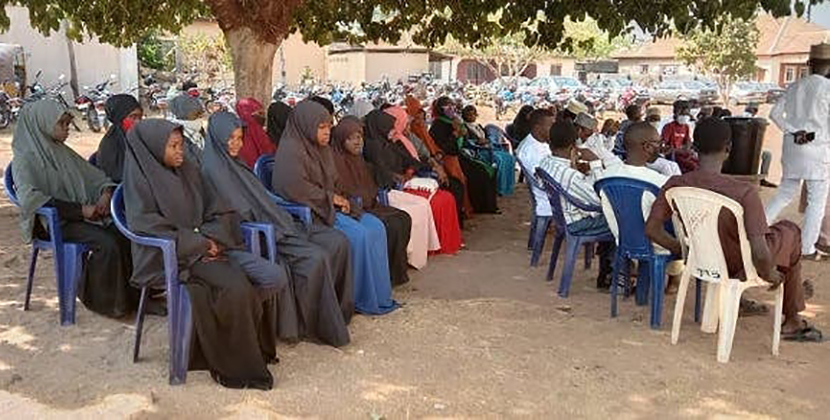 Image Credit: Nigerian Tribune Newspaper
---
By Male Marvin
In show of solidarity, members of the Islamic Movement of Nigeria known as Shia, visited a Church in Nasarawa State on Friday to celebrate Christmas with the Christian Community.
As Uganda Christian News reported earlier, the Western Africa nation has seen widespread religious violence in the past with reports documenting at least 2,200 Christians killed in 2020 alone.
Tribune, an English-language newspaper in Nigeria, reports that the prayer session was held at the Evangelical Reformed Church of Christ (ERCC), Graceland Lafia, Nasarawa State.
The leader of the Islamic group, Mr Mallam Muhammad Amin was quoted as saying that they were at the church to pray for the healing of the country and Nasarawa State in particular "as well as rejoice with Christians on the celebration of the birth of Jesus Christ."
According to Tribune, Mr Mallam explained that the birth of Jesus Christ was "significant to mankind hence the need for them to rejoice together in love as enshrined in the Holy books adding that the two major religions believe that Jesus Christ is the true Messiah."
"We are today worshipping here with our Christians brothers and sister to Strengthens the bond of unity, oneness and to pray for the healing and forgiveness of our country and Nasarawa in particular," Mr Mallam said, according to the Newspaper.
The Church leadership reportedly announced the presence of the Muslim group earlier, urging that the visit "was genuine" the hence Christian community needed not to panic.
Rev. Habila Anthony described the visit by the Islamic Movement of Nigeria to the church as "a sign of unity and love that both religions preach."
Nigeria has an almost equal number of Muslims and Christians but Islam dominates the north while Christianity is strong in the south.
This is not the first time the Iranian-inspired Shia group has visited Churches on Christmas. In 2017, they visited three major churches in Kaduna, north-western Nigeria, The Independent Newspaper – UK reported.
Meanwhile, at least seven people were killed in a Boko Haram attack on a majority-Christian village of Pemi on Christmas Eve, a local official said.
"Boko Haram attacked Pemi village, killed seven people and abducted another seven, including a pastor," Kachallah Usman, secretary of the Chibok local government area, told CNN on Friday.
"They also burned down a church, a dispensary and several houses," he added.